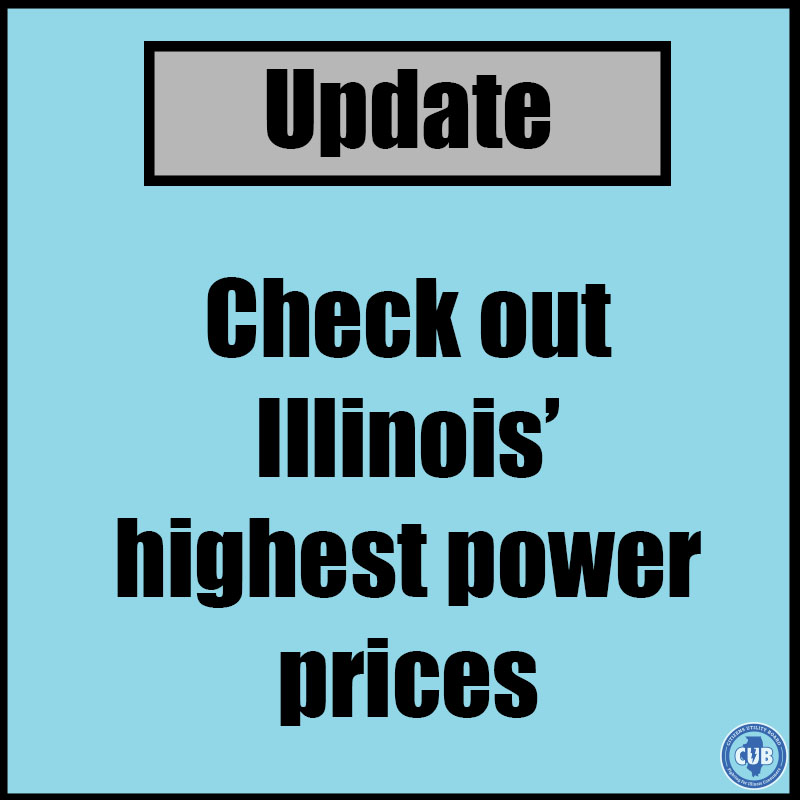 Ivonne Ortiz, CUB's Environmental Outreach Coordinator, researches the prices offered by Illinois' alternative electricity suppliers each week, and she has some significant updates for you:
Supplier sued. State Attorney General Lisa Madigan has filed a lawsuit against Sperian Energy, seeking to bar the supplier from the Illinois market. The attorney general's lawsuit alleges the company's telemarketing calls promised savings—but over the last five years Sperian customers actually paid $12.7 million more than they would have with the utility.
Big losses.  A new report released by the Illinois Commerce Commission's Office of Retail Market Development (ORMD) found that from June 2016-May 2017 customers on alternative supplier rates in the state lost a total of $198 million compared with utility rates.
Jason Knowles from ABC 7 Chicago has stories on the Sperian case and ORMD's report on alternative suppliers. 
Please read our special alert on the highest electricity rates in Illinois, and show your support for CUB's campaign to clean up the electric market. Thanks for your help!