Did you know that under Illinois law your hard-earned money helps to cover utility company legal fees?
According to a review by CUB's legal department, ComEd, Ameren and the other big utilities have charged their Illinois customers about $60 million on legal fees and other expenses trying to raise your rates since 2010.
These fees, hidden on your utility bills, cover the costs the utilities accrue hiring outside legal firms and experts as they fight for rate hikes before state regulators.
Yes, YOU help to bankroll the high-priced lawyers and experts whose job is to raise rates.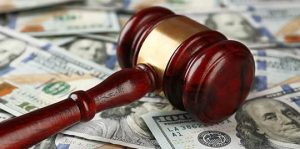 It may be legal, but it's sure not right. In 2016, CUB fought for state legislation that would make shareholders—not customers like you—bear the brunt of the legal fees. That bill stalled.
Now we need to take this fight to the next level. Please sign our petition to educate Gov. Bruce Rauner about this issue, and urge him to champion the fight against utility legal fees.
P.S. If a new governor is elected in the future, CUB will share this petition with him also.