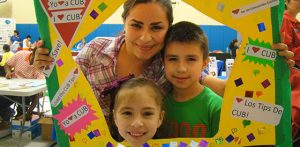 Here's an update on the good work our donors helped make possible in 2019:
The World Electric Vehicle Journal has published the CUB research team's latest paper: "Charge for Less: An Analysis of Hourly Electricity Pricing for Electric Vehicles." We found that a special ComEd pricing plan would have saved EV owners 50 percent on their electricity supply costs in both 2016 and 2017.
Our communications team released CUB's first-ever "Guide to Fighting Robocalls," and it's getting attention from coast to coast. Watch our recent interview on Chicago Tonight.
Our advocacy and outreach teams plan to talk to thousands of consumers in 2019—and we're already getting results. Read how we helped save a Sprint customer about $1,000 in two cases.
Just last week, I gave the keynote address on the "Role of Energy Storage in the States" at the Energy Storage Policy Forum in Washington, D.C. The chairman of the Federal Energy Regulatory Commission (FERC) and a U.S. Senator also gave keynotes, but CUB had a unique perspective: How electricity storage can lower costs for consumers.
We're doing a lot, because, as you know, there's a lot to do. Don't forget, General Counsel Julie Soderna and Senior Attorney Kelly Turner are fighting billions of dollars in current and future rate hikes. (See a list here.)
We simply couldn't do this work without our donors. By joining the team,  you help fight rate hikes and be a voice for the voiceless.