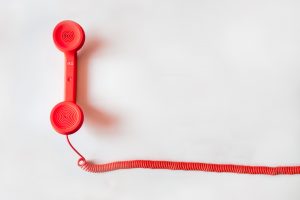 As part of CUB's 2023 legislative agenda, the watchdog is working on House Bill 3689 to require AT&T once again to offer the Consumer's Choice plans as an affordable landline option to consumers. 
The bill, sponsored by state Rep. Michelle Mussman, needs your support. Sign CUB's HB 3689 petition to tell policymakers that AT&T should offer this low-cost option again.
For about a decade, AT&T landline customers saved money on the Consumer's Choice phone plans. One of the best phone deals in the nation, the plans were created by CUB in a legal settlement with AT&T in 2006 and later mandated by the Illinois General Assembly. 
We successfully kept the plans available for landline customers for years, but in 2017, AT&T ended the plans as part of its push to deregulate local phone service. Smartphones are great, but the Consumer's Choice plans were the cheapest, most reliable option for consumers.
HB 3689 would also make it easier to help lower-income consumers stay connected by placing a "check box" on bills where customers could donate to an assistance program for internet customers in need. In today's world, staying connected can make all the difference, especially for Illinois' most vulnerable consumers.
AT&T opposes this bill, and that's why we need your help. We're all in this together–so even if you don't have a landline, please help us stand up to the phone giant and support a low-cost phone option for some of Illinois' most vulnerable consumers.  
For more information on current landline options, read CUB's AT&T Landline Choices fact sheet.