By Samantha Vercellino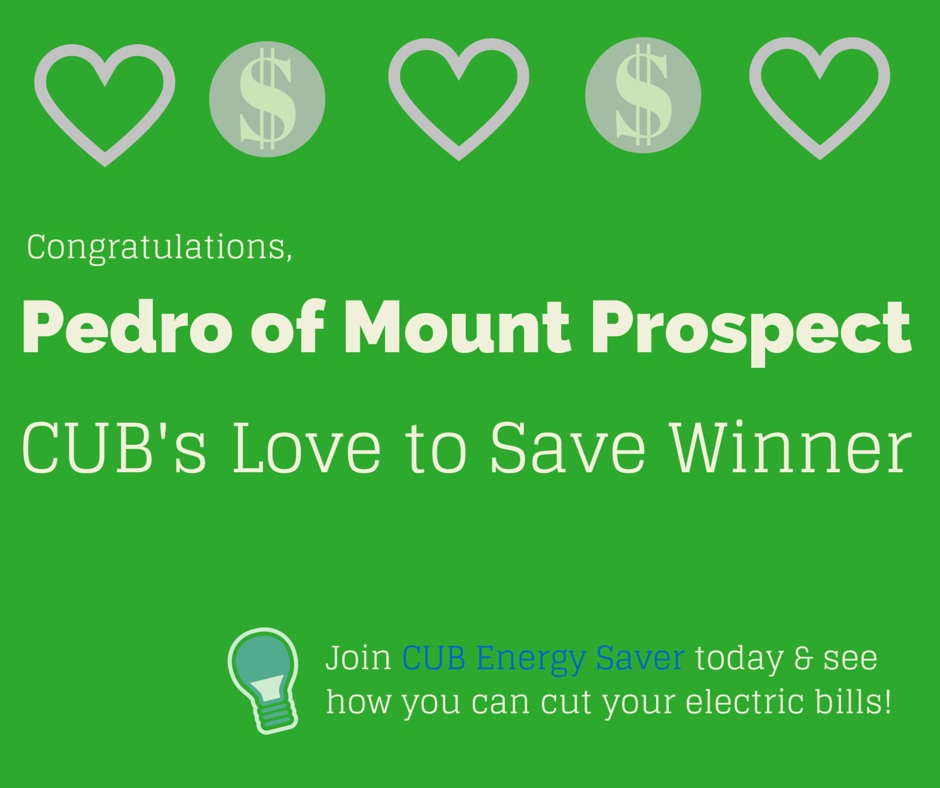 Congratulations, Pedro of Mount Prospect who beat out 274 consumers to win $100 off his utility bill AND a $50 Amazon gift card for practicing energy efficiency.
Last week, Pedro and other consumers entered our energy efficiency contest. To qualify for the drawing, they had to join our free online service CUB Energy Saver—and link the tool to their ComEd account.
The money-saving tool provides personalized tips to potentially cut your power bills by hundreds of dollars a year. (The service recommends simple actions, such as cleaning your dryer's lint filters, scraping food before dishwashing and unplugging your computer equipment.) Even better, because the tool connects to your ComEd account, it can measure actual energy savings and offer a rewards program.
CUB Energy Saver gives you two points for every kilowatt-hour you save, and those points can be redeemed for shopping and restaurant gift cards from businesses like Amazon, Target, Barnes & Noble and Chili's.
Just because you missed the contest, doesn't mean you can't still sign up! Join CUB Energy Saver today and see how you can cut your electric bills.