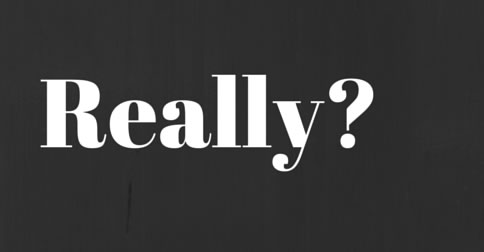 Just when you think it can't get any worse, news emerged this week of yet another Comcast customer service fiasco.
Mary Bauer opened her bill last month to discover her bill had been addressed to "Super B***h Bauer."   The Addison resident had previously spent nearly a year going back and forth with the company over issues related to poor service, reception, and billing issues.
The news is the latest in a string of public relations disasters Comcast has been fielding this year.  For those who need a quick catch-up:
In late January 2015, Comcast changed another customer's billing name to something unflattering: "A**hole Brown."   Comcast offered the Spokane customer a full refund for the past two years of service as well as two additional years at no extra charge.
Comcast received the worst bad press this year after tech journalist Ryan Block released a cringeworthy tape of his interaction with customer service.  Block attempted to cancel his service with Comcast, only to endure an exasperating 18 minutes with a relentless customer service representative who refused to perform the request.
Consumerist named Comcast the 2014 Worst Company in America.  The results echo a CUB poll from last year in which respondents voted Comcast the worst company in the state.
Plus, Comcast lobbyists reportedly have been ghostwriting politicians' letters in support of the proposed $42.5 million Time Warner merger that was announced last year.
Speaking of the merger, these slip-ups could not be occurring at a worse time for the media giant.  The proposed deal— which would create the largest cable company in the U.S. with around 30 million subscribers— is still pending approval from both the Federal Communications Commission (FCC) and the Federal Trade Commission (FTC).
It's not exactly promising when Comcast can't go more than a couple of months without a viral customer service embarrassment.