As we enter the dog days of summer, Illinoisans who have signed up for ComEd's Peak Time Savings or Ameren's Peak Time Rewards programs will have the chance to earn credits on their power bills.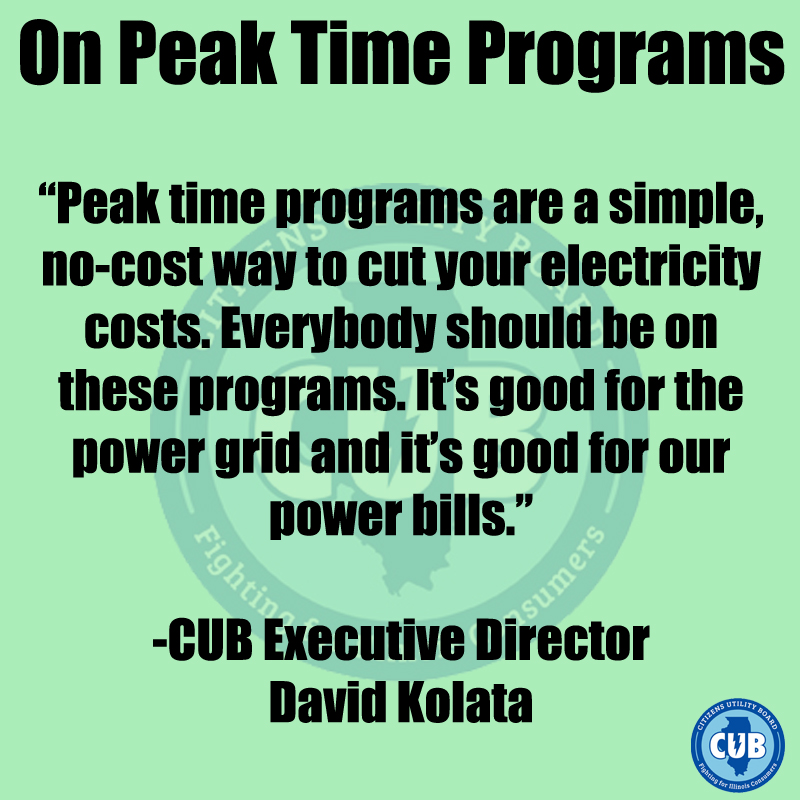 These no-cost programs for people with new digital electric meters give participants a credit for reducing electricity usage during "peak times"–a few hours on hot summer days when power use and demand are at their highest.
ComEd or Ameren will notify customers by phone, email or text a day in advance of a "peak time event."
CUB supports these programs because they're free and customers can earn money off their bills. Plus, because programs like this help reduce demand, they can reduce power prices for everyone.
For more information, visit our Peak Time Savings or Peak Time Rewards fact sheets.
ComEd customers can sign up any time at ComEd's Peak Time Savings page, or they can call 1-844-852-0347.
Ameren customers can sign up on Ameren's website or call 1-844-787-7874. They will be added to a wait list for next summer's program.