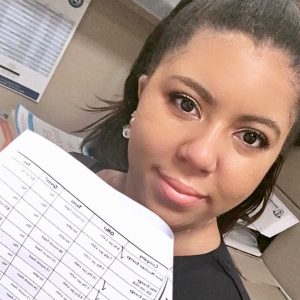 As someone who still lives at home with her parents (for now), I never paid too much attention to electric bills…until I came to CUB.
My name is Jennifer, CUB's new Communications Assistant and a millennial utility-expert-in-training. I didn't even know Illinoisans could choose a supplier other than ComEd, but I began receiving a crash course on my first day.
One of my main tasks is updating CUB's alternative supplier fact sheets, which aim to be the most extensive list of electricity prices in Illinois. These are called "CUB's Guide to Avoiding Electric Rip-Offs" and there's one for ComEd territory and one for Ameren.
In Illinois, you can choose to have your regulated utility–ComEd (for northern Illinois) or Ameren (for Central and Southern Illinois)–supply you with electricity. Or, you can have an alternative supplier.
It's up to you to research a supplier that works best for your household, but one thing I've learned so far: In the current market, it's likely that the regulated utility is the best bet. Between June 2016 and May 2017, alternative supplier customers suffered losses totaling $197.8 million. (For more information on CUB's fight against electric rip-offs, click here.)
Each week I learn a little more. Some facts about alternative electric suppliers surprised me:
There are about 100 different plans to choose from across ComEd territory. Most suppliers offer more than one at different rates. (It's a lot of work staying on top of the prices each week–but I kind of enjoy all the details.)
Some prices are quite high. For example, one week alternative supplier Spark Energy was charging 12.90 cents per kilowatt-hour (kWh). Compare that to ComEd's current rate of 7.195 cents per kWh. (BTW, ComEd's new rate as of June 1 is 7.358 cents per kWh.)
Watch out for fees. With an alternative supplier, you may pay more than just a price per kWh. For example, Life Energy currently has a plan that charges 6.89 cents per kWh, but also a $9.95 monthly fee. Be sure to ask if the company will charge you cancellation fees if you want to get out of the contract early.
You still get a ComEd bill even with an alternative electric supplier. Many consumers are unaware that although they are enrolled with an alternative supplier, you still receive a ComEd bill (or Ameren bill, depending on your region). ComEd will ALWAYS deliver the power to you, so you will always pay the utility's delivery charges on the electric bill.
There's a lot more, but you can get it all CUB's Guide to Avoiding Electric Rip-Offs (one for ComEd customers and one for Ameren customers.)
Being knowledgeable about alternative electric suppliers will help me when I decide to have my own home; I'll be aware of the ins and outs of my utility bills. Another plus: it allows me to have the conversation with my mom and dad about their utilities, and possibly save them some money!