By Bryan McDaniel, CUB Director of Governmental Affairs
Couldn't have felt better to be back at an in-person Health and Information Fair in the Southwest Suburbs of Chicago this fall.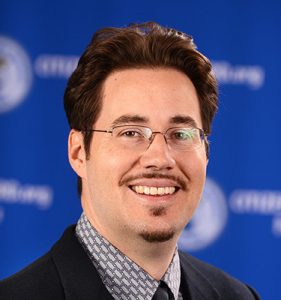 To connect with people again on such a large scale was meaningful.  Thank you to the CUB members who approached and thanked CUB for our work, or said "you guys are great!" Can't tell you what that means to me. One man wore a Cubs baseball hat, and the other a White Sox shirt.  Good to know Cubs and Sox fans can agree on something: their love for CUB!
Talked to consumers interested in solar, those who wanted to know the current utility prices, and what they could do to help keep their bills manageable this coming winter with natural gas prices spiking. CUB was there to help them with our award winning fact sheets on Community Solar, Rooftop Solar, electric and gas choice, and the utilities energy efficiency programs.
Did you know Nicor and ComEd offer a free Home Energy Assessment? Or, not ready to see others in your home yet?  Ok, no problem! If you're a Nicor customer, you can order a free energy efficiency kit that can be delivered to your home.
I even took a supplier complaint and submitted it for a consumer who had overpaid with Nicor Advanced Energy, before that company was forced by the Illinois Attorney General and CUB to change their name. When the consumer saw Illinois Energy (the new name that Nicor Advanced Energy chose for themselves) on his bill, he figured out he hadn't been with Nicor after all.  CUB is helping him fight for his refund of what he overpaid compared to the utility price.
In addition to helping consumers, I was even able to speak with an Illinois State Senator about some legislation he had proposed. It was a productive day.
So thanks again, CUB members, for sharing with me your love for the consumer group. The world sure needs more of that right now!  Take care, stay warm.