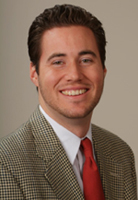 By Bryan McDaniel
CUB's Director of Governmental Affairs
CUB has been working with other consumer advocates to reform the Peoples Gas pipeline-replacement program–the utility's mismanaged project that threatens to spark what Crain's Chicago Business called a "heating-affordability crisis."
Last week I came face-to-face with the heating-affordability crisis. I met with a consumer, I'll call her Mrs. Cruz, who showed me her bill and asked why in the world it was $41.79 without her even using a therm of natural gas!?
"I can't afford this," the Chicagoan said.
Peoples Gas is in the process of replacing nearly 2,000 miles of aging Chicago gas mains–work that everyone agrees is necessary. But where we disagree is how the utility is recklessly charging customers for the program.
Mrs. Cruz hadn't used a therm of gas in the month—there was even a bill note that said "the service for your account is showing zero energy use." Yet, she was paying a customer charge of $32.38. And the special surcharge created to give the program an extra boost was a big chunk of her bill: $6.19.  Add some taxes and her bill is $41.79,. and that's without a therm used.
It hadn't been cold yet, so the Peoples Gas customer hadn't run her heater. Her water heater is off—she said "firefighters" turned it off after smelling gas. She heats water to bathe on her electric stove.
The Peoples Gas program's cost estimates have skyrocketed from $2.6 billion to as high as $11 billion, and an analysis by Attorney General Lisa Madigan found that the program could double gas bills over the next 20 years if nothing is done to fix it.
We've fought for reforms that would bring some price controls to the program, but that legislation has stalled. We're not giving up, and we will need your help in the future to give decision-makers a strong message to fix the pipeline-replacement program.