In September, we asked and you answered: The utility bill you hate the mos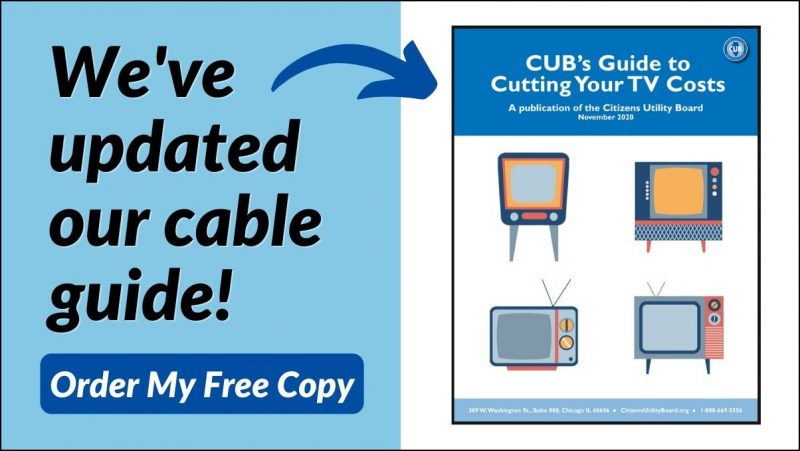 t is cable. The average consumer pays $100-$200 a month on their cable bill, but only watches an average of 17 channels!
That's why we've updated CUB's Guide to Cutting Your TV Costs with the most recent information on your options when it comes to cable and streaming subscriptions. Get a printer-friendly copy emailed to you for free!