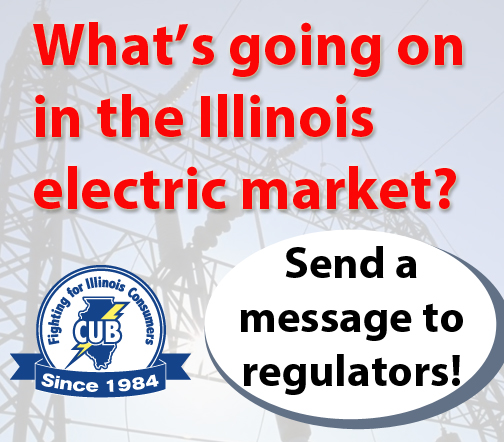 Lately we've been discussing an Illinois electricity auction that sparked a 12-35% price spike for many Central and Southern Illinois customers.
The spike was due to an increase in capacity prices—what consumers pay to ensure power plants can deliver electricity on the highest-demand days of the year.  Every spring, MISO (the power grid operator in Central/Southern Illinois) holds an auction to determine capacity costs for the next year. In the latest auction, Illinois' capacity cost turned out to be more than 40 times higher than the other 14 states in MISO territory. That sparked higher rates for those in Central and Southern Illinois.
If you live in Northern Illinois, you may be wondering why this matters to you.  After all, Northern Illinois belongs to a different power grid operator, PJM.
But PJM hosts a similar auction to determine capacity costs.  And if you haven't noticed yet, Northern Illinois already pays the highest rates in the state.
Clearly, something is wrong with the way electricity prices are set across all of Illinois– and we need to get to the bottom of it.
The Illinois Attorney General and consumer advocacy group Public Citizen petitioned the Federal Energy Regulatory Commission (FERC) last week to overturn MISO's auction.  The Illinois Senate also passed Resolution 623 asking FERC, the Illinois Commerce Commission (ICC) and the Illinois Power Agency to independently review capacity auctions and determine why "the rules and market design have not protected Illinois ratepayers from significant increases."
FERC responded by asking interested parties to comment on the price spike.
CUB has been encouraging all Illinoisans— whether you live in Chicago or Decatur— to ask FERC to investigate the rate hike and make the process of setting electricity prices across Illinois more fair.