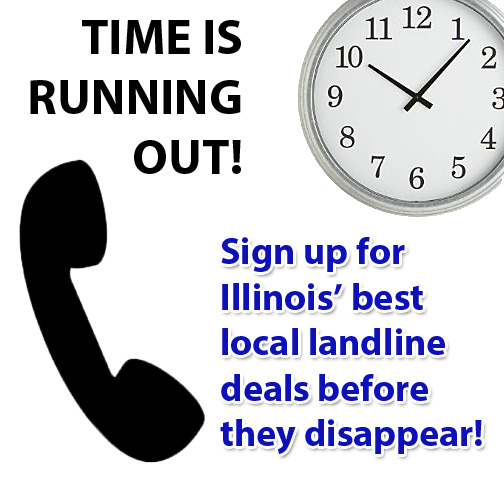 Consumer advocates are urging AT&T landline customers to sign up for one of the state's best local phone deals before time runs out.
The low cost Consumer's Choice plans –which were created by CUB under a legal settlement with the phone giant in 2006—will soon no longer be offered to most new customers.While AT&T failed in its attempt to kill landline service completely, it succeeded in severely limiting access to the no-frills plans during the General Assembly's spring session.
Under the revised Telecom Act, current Consumer's Choice customers will be allowed to stay on the plans for at least another two years. After that, the act will be up for review, and we'll have to fight again to keep more people on the plans at that time.
As of now, the plans are available to all landline customers. But once the governor signs the new revisions into law, only low-income Illinois residents will be allowed to sign up for the plans.
The Consumer's Choice plans—which range in price from about $3 to $20 a month—may have saved Illinois consumers $10 million per year. For years, AT&T has tried to dismantle the bargain deals.
If you're interested in the Consumer's Choice plans, call AT&T at 1-866-582-0713 and sign up today. Don't wait!