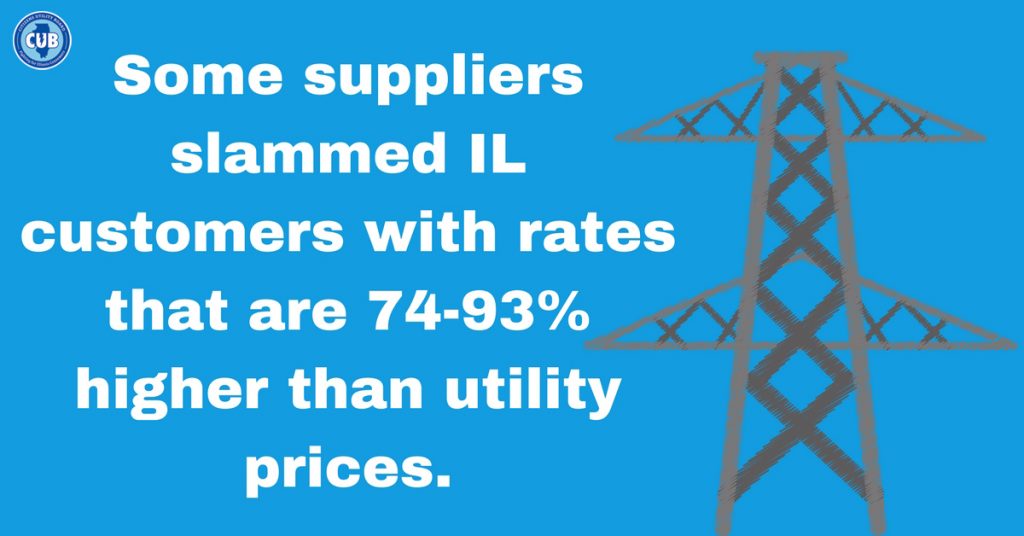 Over the last couple of weeks, the CUB Action Network has sent thousands of messages against AT&T's plan to kill traditional home phone service, as well as plans from Nicor and ComEd to hit customers with a total of $300 million in rate hikes.
And today, we ask that you take action on another front: Bad electricity deals. 
You may remember that state regulators are finalizing new rules to protect consumers against misleading marketing. That's good, but unregulated electricity suppliers are trying to derail those new rules. We can't let that happen.
How bad is the problem? At a recent clinic we found people paying alternative supplier rates that were 74-93 percent higher than utility prices!
12.19 cents/kWh
11.4 cents/kWh
10.49 cents/kWh
10.2 cents/kWh
Please urge state regulators to reject any attempts by alternative suppliers to weaken these new rules.