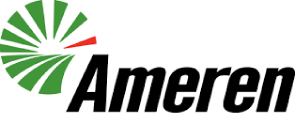 In a summer of skyrocketing power prices, Ameren Illinois announced it is using $500,000 in shareholder funds to give relief to electric customers–and until July 31 it is offering certain customers friendlier plans to pay off debt.  
The Residential Assistance Credit is in response to the highest electricity prices CUB has ever seen in Central and Southern Illinois. Ameren electric customers saw their average monthly bills rise 55% in July. (Read CUB's Q&A: June 1 Electricity Price Spike in Central and Southern Illinois for more information.) 
Ameren said the assistance is designed to assist customers who do not typically meet income qualifications for state and federal assistance programs. Ameren told CUB that the funds were allocated in the form of grants that were applied directly to customer accounts. The utility sent a letter explaining the credit to those customers.
"Higher power supply prices are impacting all of our customers, regardless of their income or economic circumstance," said Joe Solari, vice president of Customer Experience, Ameren Illinois. "We utilized Ameren shareholder funds to help reduce monthly bills for qualified moderate-income customers."
Also, qualified Ameren Illinois customers who are behind on their energy bills can establish an 18-month repayment plan with a 10% down payment through July 31. After July 31, most customers with outstanding balances will need to make a 25% down payment before they can establish a monthly payment plan.  
"It's very important that Ameren customers in need take advantage of the opportunity to join a payment plan by July 31st," said Jim Chilsen, director of communications at Citizens Utility Board. "If you're struggling, please contact your utility company to avoid disconnection, especially with the extreme heat we're facing this summer." 
Ameren customers can explore energy assistance and bill payment options at AmerenIllinois.com/EnergyAssistance. Or, call the company's toll-free hotline: 1-800-755-5000, 7 a.m. to 7 p.m., Monday through Friday. 
Additional Resources: