Most people pay an electricity rate that only changes a few times a year, but real-time pricing offers a different way to pay for electricity. Instead of charging a standard price per kilowatt-hour, the utility charges program participants a supply rate that changes each hour. 
ComEd offers real-time pricing through the Hourly Pricing program. Power Smart Pricing is the Ameren program equivalent. While savings aren't guaranteed, both programs have saved participants an average of about 10-15 percent on the supply portion of their power bills.
The idea behind real-time pricing is to put off the bulk of your electricity usage until times when prices are lower–late at night or early in the morning. Real-time pricing is not only good for your power bill, but avoiding heavy usage during times of peak demand also reduces stress on the grid, and it reduces reliance on the dirtiest power plants that are often operating during peak times. 
An ongoing analysis of energy-usage data by CUB and Environmental Defense Fund has found that most ComEd customers could save money under the program, with even better results for those willing and able to change how and when they use major appliances. 
Hourly Pricing is perfect for people who want to take more responsibility over their power bill and are curious about how to cut their power bills by changing when they use their electricity.
Several CUB staffers have saved money by signing up for their utility's hourly rate program. Hear what they have to say about their experiences with the programs: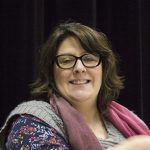 Aimee Gendusa-English, Lead Service Liaison
Aimee has saved a whopping $622 since she enrolled in ComEd's Hourly Pricing in 2018.
"I use the ComEd app constantly. I find it very user friendly and helpful, especially when I'm looking at my hourly rates. I check the app every time I turn my AC, dryer, or dehumidifier on, and several times a day when those things are running. It's amazing how a little bit of planning and a few small changes to your routine can result in substantial savings."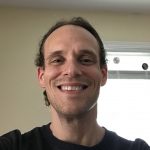 Scott Allen, Environmental Outreach Coordinator
Scott has been enrolled in Ameren's Power Smart Pricing for just two months, but he's already shaved $5 off his electricity bill.
"I haven't been using Power Smart Pricing for long, but with my already-low usage, I'm surprised to see that I've managed to save as much as I have. Being aware of hourly price changes has also made me more conscious of my energy usage, which is good for my bill and the environment."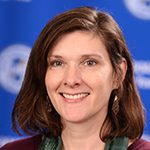 Sarah Moskowitz, Deputy Director
Like Aimee, Sarah lives in ComEd territory, so she's enrolled in Hourly Pricing. She saved almost $7 on her April bill, and since signing up about 18 months ago, she has pocketed $107. 
"Even though I live in a small apartment and my monthly usage is lower than that of the ideal candidate, I've still saved. And those small monthly savings add up over time, which can make a huge difference in the long haul."
Your chances of saving on Hourly Pricing are good if you 
consistently use above 350 kilowatt-hours in a month or have a monthly electric bill that is more than $50;

heat your home with electricity; or
However, these guides are not requirements. Sarah is a good example of a consumer who doesn't fall into any of these categories and still saves each month.
If you're interested in signing up, contact your utility. For more information about ComEd's Hourly Pricing, read our fact sheet. For Ameren customers, view CUB's Power Smart Pricing fact sheet.